Navigate Retirement
with our MAP Plan
---
Our MAP process takes a systematic approach to help you:

Generate income
Create income using annuities and other lower risk financial products

examine Taxes
Possibly reduce the amount of taxes you pay

Create Flexibility
When life hands you the unexpected, know your plan can adapt
DOWNLOAD THE GUIDE
Will a Recession Rob Your Retirement?
This complimentary guide walks you through four things to check now to help ensure you and your family are supported — even if the economy takes a dip.
What you'll learn:
5 sources of income (aside from Social Security) to factor into your retirement equation
A simple calculation to determine whether you've saved enough to retire
Alternative methods to create income without relying on the volatile stock market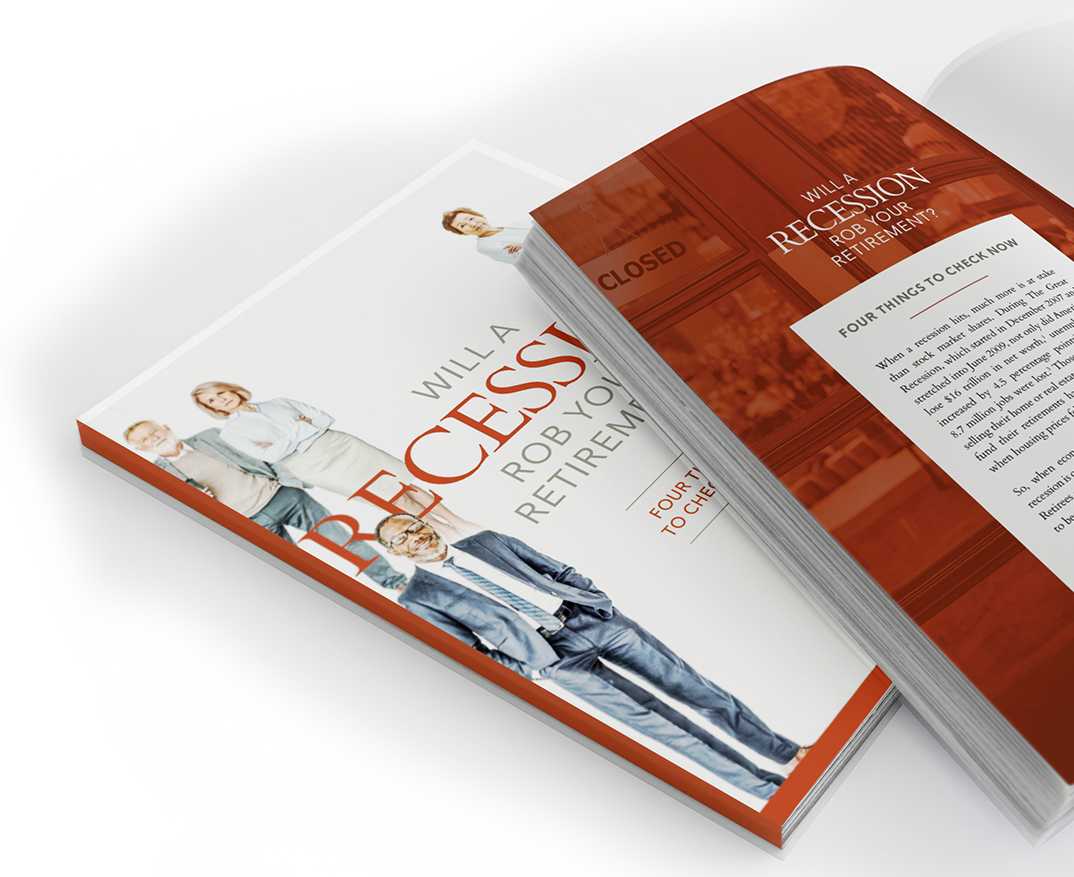 Attend an Upcoming Event
Attend one of our informational seminars to learn more about retirement income strategies, legacy planning and more.
Check back later for upcoming events.
retirement isn't the endit's a second act