Navigate Retirement
with our MAP Plan
---
Our MAP process takes a systematic approach to help you:

Generate income
Create income using annuities and other lower risk financial products

examine Taxes
Possibly reduce the amount of taxes you pay

Create Flexibility
When life hands you the unexpected, know your plan can adapt
Trump Tax Booklet
The Trump Tax Cuts Are Here. How Will They Affect You?
Avoid surprises at tax time. Download a copy of this 12-page guide that breaks down:
The latest individual tax brackets and what they mean for you
The NEW criteria for itemized deductions (and which ones have been eliminated altogether)
Other miscellaneous changes that can affect how much you pay at tax time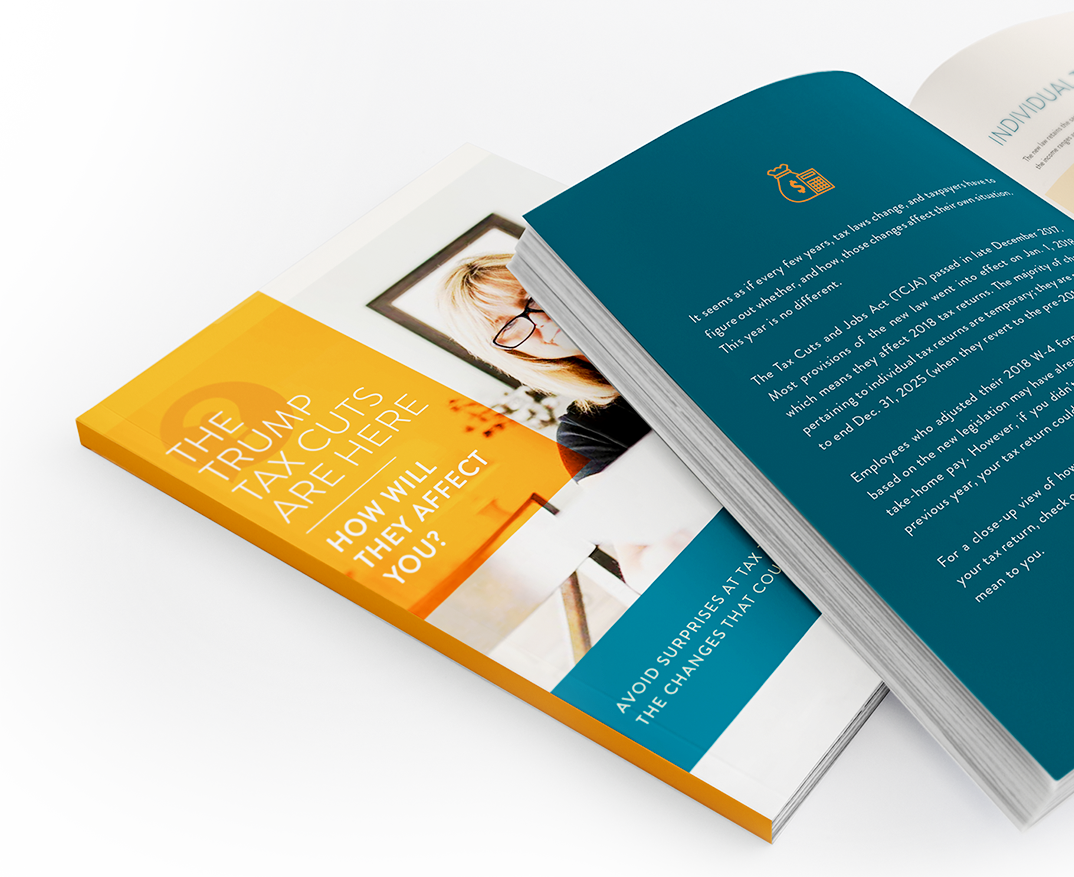 Attend an Upcoming Event
Attend one of our informational seminars to learn more about retirement income strategies, legacy planning and more.
April 9

Retirement Today and The Impacts Of The SECURE Act
4:30 pm | Baum Financial Services, Lake Sumter Landing Office
retirement isn't the endit's a second act